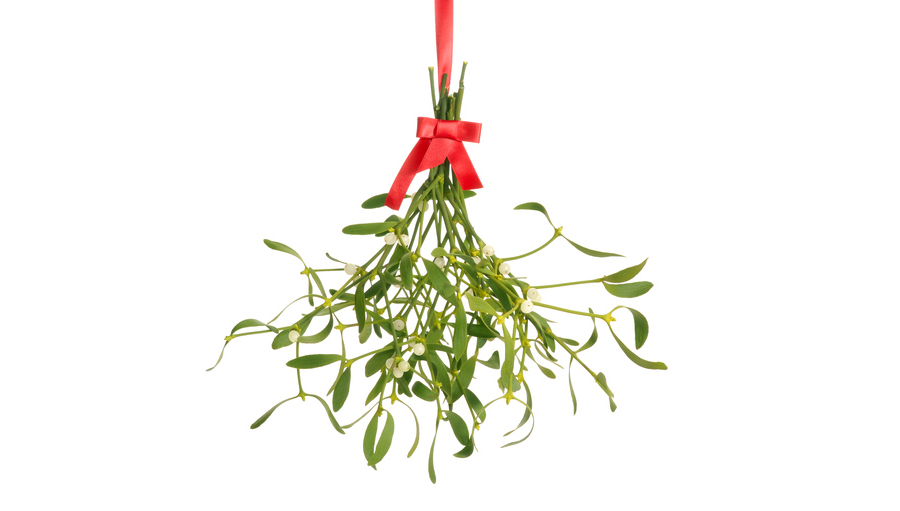 Fresh breath, strong gums and clean teeth: there's nothing like a healthy mouth to make you want to pucker up!  Here are 7 foods to help you be mistletoe ready this holiday season:
Herbs, especially minty ones.  Spearmint and peppermint, as well as parsley, cilantro, rosemary, cinnamon and tarragon fight bad breath and aid digestion.
Yogurt.  Probiotics in yogurt battle bad breath, plaque and gum disease by creating an unfriendly environment for harmful bacteria in your mouth.  Avoid yogurts with lots of added sugar (which feeds odor-causing mouth bacteria) and make sure the yogurt contains live, active cultures.
Cheese.  Cheese eaten at the end of a meal prevents tooth decay, reduces tooth-enamel breakdown and neutralizing acids.
Crunchy, raw vegetables and fruits.  Stimulate circulation in your gums and encourage bacteria-flushing saliva by munching on carrots, apples, celery, green peppers and cucumber.  Their natural fiber "scrubs" teeth naturally.
Vitamin C-rich foods.  Vitamin C also creates an unfriendly scene for bacteria growth and wards off gum disease.
Tea.  Green and black teas prevent plaque buildup and weaken existing plaque.
Sugarless gum.  Chewing sugarless gum after a meal stimulates saliva and dislodges food particles.  Xylitol gum, in particular, helps prevent cavities; just make sure xylitol is high on the ingredient list.
Source:  Delicious Living